An intimate safe space for women leaders to have those high-level conversations that their next level demands over 3 life‑changing days.
the community, conversations, collaborations, celebrations, and connections you've been craving at the Must Attend Mastermind for Women Entrepreneurs who are making serious income and impact

is not your average
mastermind event
GGMM is a luxurious, intimate transformational experience for women leaders ready to DEEPEN the shift they've been on since making the DECISION to get everything God promised in life and business.  This experience will GATHER proven women leaders ready to scale up & create impact. 
At God Girls Making Millions, you will: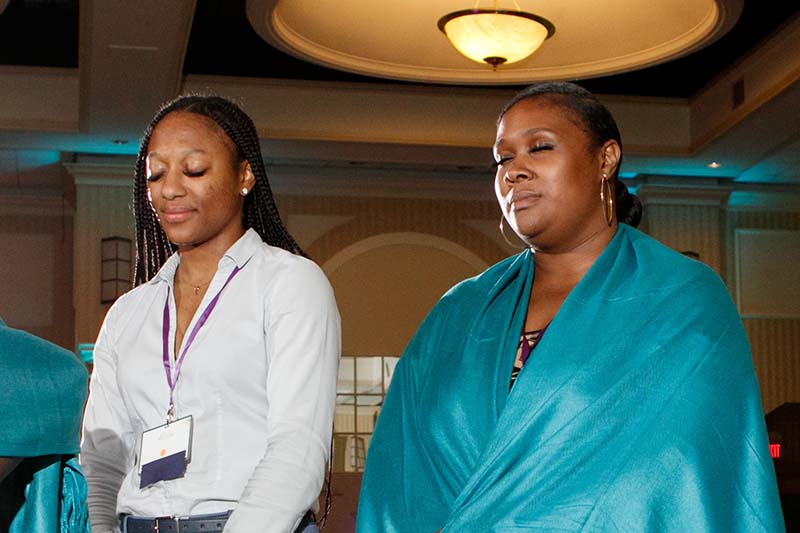 Disconnect from flexing in your business and align to the flow of the Holy Spirit for your life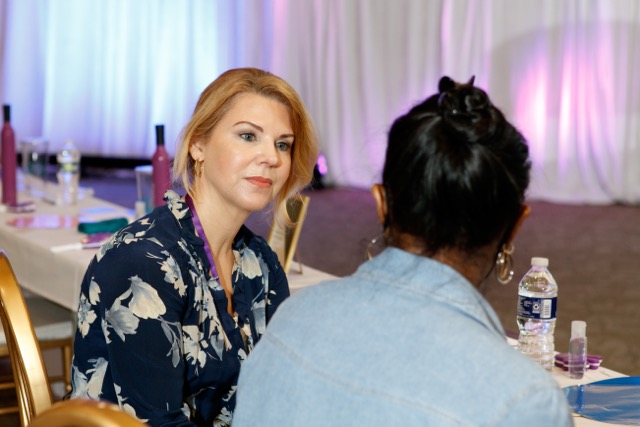 Participate in high-level conversations that up-level your faith, family, freedom and finances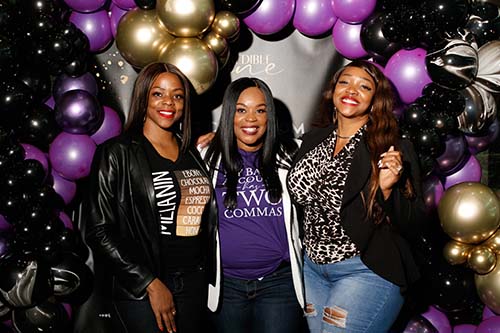 Connect deeply with true peers who are also impacting the world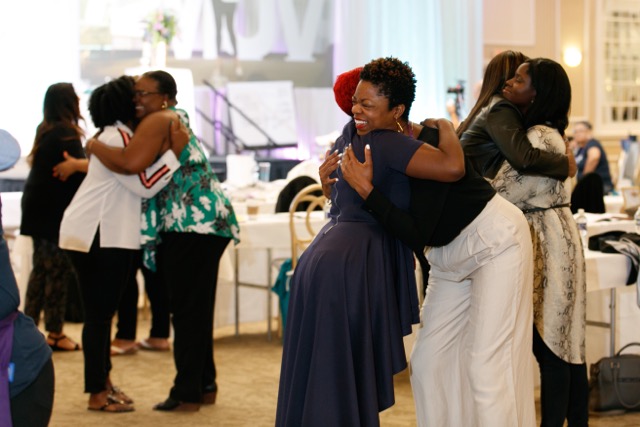 Get the support you have been craving from women right there with you on this journey of being all you desire – daughter, wife, mother, friend, servant, leader, CEO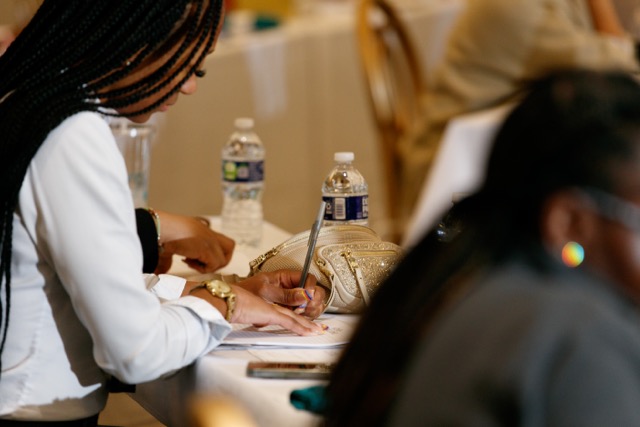 Create a plan to leverage the Million Dollar CEO 80/20 rule (I can't wait to blow your mind with this!)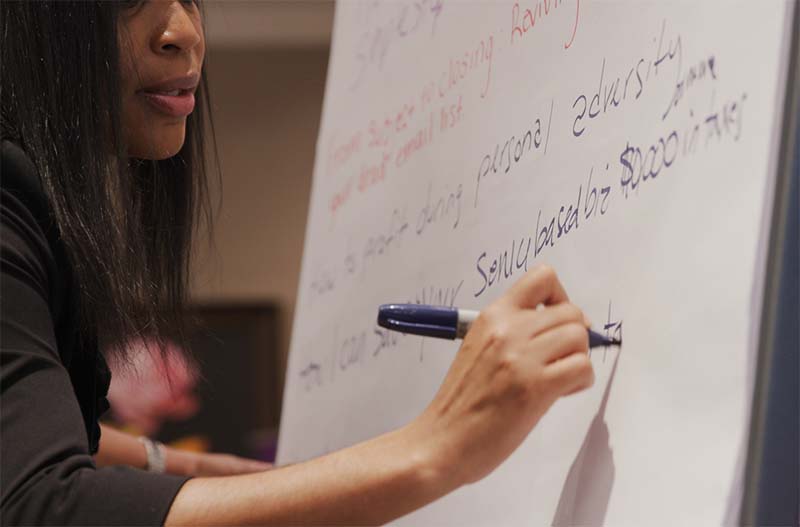 Learn new ways to diversify your wealth and how to leverage your business as the vehicle God is using to bring wealth to your lineage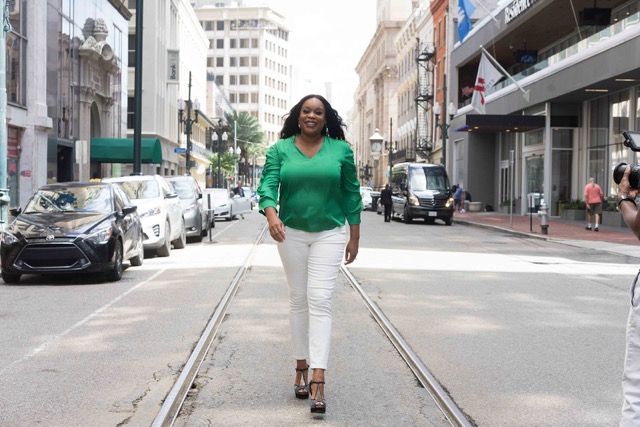 Shift unapologetically into the woman who doesn't have to choose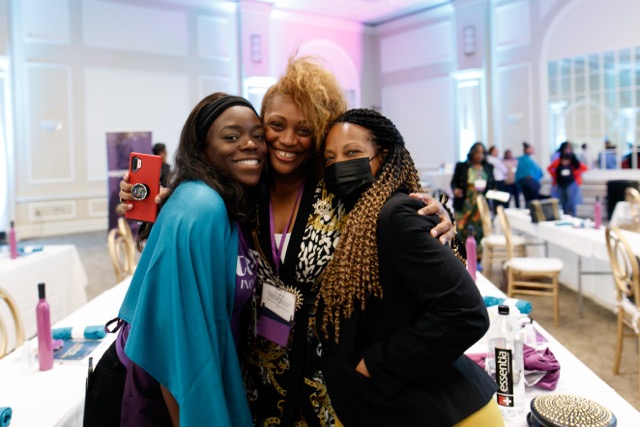 And such much more to feed your mind, body and spirit
Have you attended event after event looking for up-leveled conversation and content only to realize you've outgrown the rooms you used to frequent for inspiration and implementation?
Yes?
I want to invite you to spend three days immersing yourself in a safe space where you can have deep, vulnerable and transparent conversations about what life beyond the money really looks like.
I know how you feel – making money in your business is no longer your problem. You know who you are, what you do and how you transform the lives of others…
You're looking for MORE….
MORE MEANING
MORE ALIGNMENT
MORE IMPACT
MORE CONNECTIONS
MORE FREEDOM
MORE EXPRESSION
MORE SELF-CARE
MORE INSIGHT
on how to shift your life to so that you shift your business and life to experience less flex and more flow™.
I have been waiting for you to show up, Girl.  And I know it's your time and your turn. 
See you in Miami!
~Darnyelle
Here's to
closed doors, open minds,​

and a

commitment


to continue to

disrupt the status quo.
This is a soul cry to the woman leader who is ready to SHAKE THE PLANET with an ACCELERATED MASTERMIND EXPERIENCE that will PREPARE you for the BEST year of your life & business.  Over three days you'll deepen your connection to God, refine your mission and vision, tighten your network, and sit in the significance of the woman leader you were created to be. 
If you have hit a significant milestone in your career or business yet don't have enough people experiencing the growing pains, elevated conversation and strategy and adjustments that accompany such a significant up-level, I have something for you.

A safe space to navigate the journey to multi-7 figures+ in your business AND 7 figures+ in your wealth portfolio without sacrificing or downplaying the woman you are or the life you REALLY desire in the process.
Today, I am an unapologetic God Girl Making Millions®, but it wasn't always this way.  I still remember when I first crossed the million-dollar mark in business, instead of feeling elated, I was defeated.  First, I didn't have a whole lot of people I could share this amazing milestone with who would get it and second there were not enough people that I knew who were experiencing the challenges that I inherited when I crossed the million-dollar mark in my business. I felt isolated and alone.
If I am being honest, it's part of the reason I shrank back. Lack of support makes your mind play tricks on you….
But now, I am back and better than ever.  Our company just hit the Inc5000 in the top 25% FOR THE 2ND YEAR IN A ROW, my team is committed to our next level, I'm finding my flow as a woman leader and I am clear that I don't have to choose – I can Love God and Make Millions. I am walking boldly as a multi-millionaire and multi-million dollar CEO and this time I am creating the space that I wish I had back then (and even now…)
For the first time ever, I am creating the room that you need to continue to strut in the significance of all of the success and surrender that got you to where you stand boldly today..ND
Sadly, there are tons of events when you're trying to hit your first 6 figures but very few having the conversations necessary for you to hit your first or next 7 with grace and ease instead of hustle and grind. Let's keep it real - events like this don't exist anywhere for women leaders who have a personal relationship with their Creator...
I am curating an experience that will speak to your soul as the daughter of a King BUT you should know that this won't be a "churchy, religious" experience.
"These mastermind retreats feed my soul and prepare my business for my next steps.  I haven't found another place where I get spirit and business combined in a way that takes me to my next level."
Meet our Speakers & Panelists
SPEAKERS BEING ANNOUNCED SOON
"Mastermind retreats with Darnyelle are everything extraordinary. They are truly life-changing experiences. I've always left with the confidence and clarity I need to take action to get massive results. The community is like none other. If I had to describe the experience, I would describe it as an atmosphere of activation and acceleration."
-Dr. Shamieka Dean
Market Like a Mogul
Start each day with a spirit stirring wellness experience followed by a FABULOUS brunch before we jump into the topics of the day…
Day one is a carefully curated experience to ease you into our flow. We start at 3 pm EST, with an optional brunch beginning at 11 am if you happen to arrive in Miami early. Your next level starts in the six inches between your ears.   We all still have stories that we are telling ourselves that are holding us back from what we truly desire. Day one is all about the shifts you need to embody to continue moving to your next level.  No matter how far you've come there is more mindset work to do so that you don't derail your next level. After a soul stirring Commas & Conversations, we will have our signature Million Dollar Girlfriends Pajama Party in my Suite. 
Day two is all about your lifestyle and committing to your next level. You'll hear how to continue to navigate your personal and professional relationships so that you up-level every area of your life. Living millions isn't only about the money; living millions requires different skillsets to accompany new mindsets. You'll get clarity about what living millions means for you and your next level. We will feature experts who can add value on relationships, investing, real estate, wealth planning, building a wealthy company and more. It's time to NORMALIZE living in FULL ABUNDANCE without apology. 
Day three we will talk about the strategic shifts you need to be leveraging to continue deepening your impact and your bank account balance so that you experience significant increase. We will discuss your team and how to shift into CEO so that your team is doing the heavy lifting while you're strategically presiding over the business.  I will introduce you to the Million Dollar CEO 80/20 Rule and you'll mastermind how to incorporate this into your life and business as quickly as possible. We will also talk about your visibility strategy, thought leadership and brand expansion because your next level DEMANDS more visibility, media and exposure.
Each day you'll be lavishly wined and dined and treated like the millionaire you were born to become. The entire experience is about more flow and less flex as you continue to make, move and leave millions.
Ladies, this is your opportunity to have that "one conversation," gain that "one idea" and/or make that "one mindset shift" that will boldly declare you a God Girl Making Millions®! 
This mastermind experience is for you if:
You are on a journey of deepening your connection to God (relationship not religion) while also increasing the significance of your impact (you know you don't have to choose)
You know that your next level is NOT all about your business – you are equally focused on the other areas of your life and up-leveling in each 
 You're in search of a new community because your last community is no longer feeding you at the level you are playing 
You recognize that a new, up-leveled room and soul satisfying conversation is needed to continue to strut in your significance as a woman leader
You are ready, willing and able to invest in your success (both financially and spiritually right now)
Making money is not your problem, you know your next level isn't about more strategy, it's about more surrender
You're not looking to be "taught" new strategies – you are looking to answer the call to your next level by contributing to and starting conversations that add value
You're not looking for an event with hundreds or thousands of people, you're looking for depth and meaningful connections, conversations and collaborations
You are confident in who you are and operate from that confidence consistently
Your business allows you the flexibility to get away during the week to work ON your business
You've been playing big – you have already decided that because you didn't come from millions, millions WILL come from you so you're ready to go even BIGGER

You're ready to get vulnerable and submit to full surrender to continue unlocking your next level

You're ready to shift how you work and play with your new business besties
You're either an full-time entrepreneur or executive/business leader with an entrepreneurial interest on the side
While you don't have to be making millions to join us at GGMM, this mastermind experience is not for start up entrepreneurs or those making less $250,000 a year 
If your business is on the Move to Millions Continuum, your application will be seriously considered to join this exclusive, intimate experience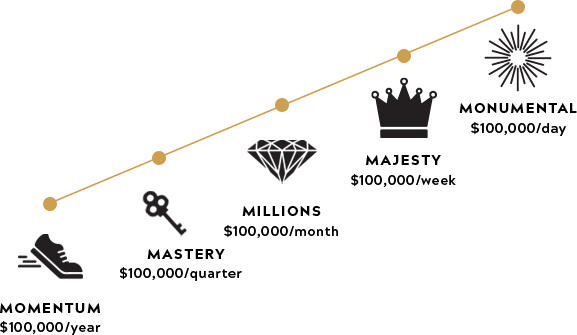 What's included in this lavish 2.5 DAY EXPERIENCE
Commas & Conversations on November 29th 
The Million Dollar Girlfriend's Pajama Welcome Party (evening of November 29th)
 Morning Soul Wellness Experience on Thursday & Friday 
Luxurious Meals Each Day
2.5 Days of Masterminding and Panel Discussions
Yacht Party on Thursday, November 30th 
Your GGMM Swag Bag
GGMM Welcome Gift
*lodging and travel to Miami not included
Non-Refundable Deposit to Apply
Additional Investment Upon Approval
*If you are not approved, the $500 deposit will be refunded
Remember,

millions will come from you
It's your time AND it's your turn!
A note about the GGMM Experience:
To protect the integrity of this experience, participation is by application and deposit only. Upon applying, you will be asked to make a $500 deposit to denote your intention to join us for this mastermind experience, once approved. Then, you will complete a detailed application so we can determine if this experience is the right fit for you and your business right now.
Once your application is approved, you will be given the opportunity to make your investment in full or enter our payment plan.
In the event that your application is not approved, your deposit will be refunded to you.
We want you to have an Incredible experience and that means keeping you safe and happy! COVID-19 has been downgraded from a global pandemic although the virus is still being contracted. 
We are closely monitoring all government guidelines, regulations and advice and our policies and processes around this may change.
At this time, attendees will NOT need to produce a negative PCR test result to attend.  
Masks are optional based on your level of comfort to keep all attendees safe.  
Space will be provided for attendees who prefer social distancing.
Please note that this policy may change based on new guidelines, mandates and laws.
Event Cancelation Policy:
All sales are final and no refunds will be granted, except the deposit if your application is not approved.  No refunds are offered for event tickets. Should unforeseen circumstances arise that make it impossible for you to join us in person at the event, you may receive a credit for your ticket against any of our future live events, or any one of our incredible home-study programs if you contact us by October 31, 2023, less a modest administration fee of $500. After November 1, 2023, you may receive a credit less a $2,000 event fee as expenses will have been made for your participation in the event. 
PLEASE NOTE: If you choose to no show the live event and not communicate prior to the start of the event that you will not be attending you forfeit any right to use any portion of your purchase toward future products or services. Alternatively, your primary ticket is transferable upon application approval, so you may allow a friend or colleague to attend in your place. If you are eligible for a credit, this credit must be used within 12 months. After 12 months, your credit will be forfeited in its entirety.
PAYMENT PLANS: A payment option may be offered to you as a courtesy. Scheduled payments are attempted on the due date per the agreement. Should payment processing be unsuccessful on the first attempt, IOE will attempt to process the scheduled payment every day until the payment is successful. Any payment declines not resolved in a 4-day time frame will incur a $50 collection fee. You are responsible for making all payments in your agreement of purchase whether you attend the program or not.
Every effort has been made to accurately represent our program and its potential. Any claims made of actual earnings or examples of actual results can be verified upon request. The testimonials and examples used are exceptional results, don't apply to the average purchaser and are not intended to represent or guarantee that anyone will achieve the same or similar results. Each individual's success depends on his or her background, dedication, desire to implement and motivation. As with any business endeavor, there is an inherent risk of loss of capital and there is no guarantee that you will earn any money.