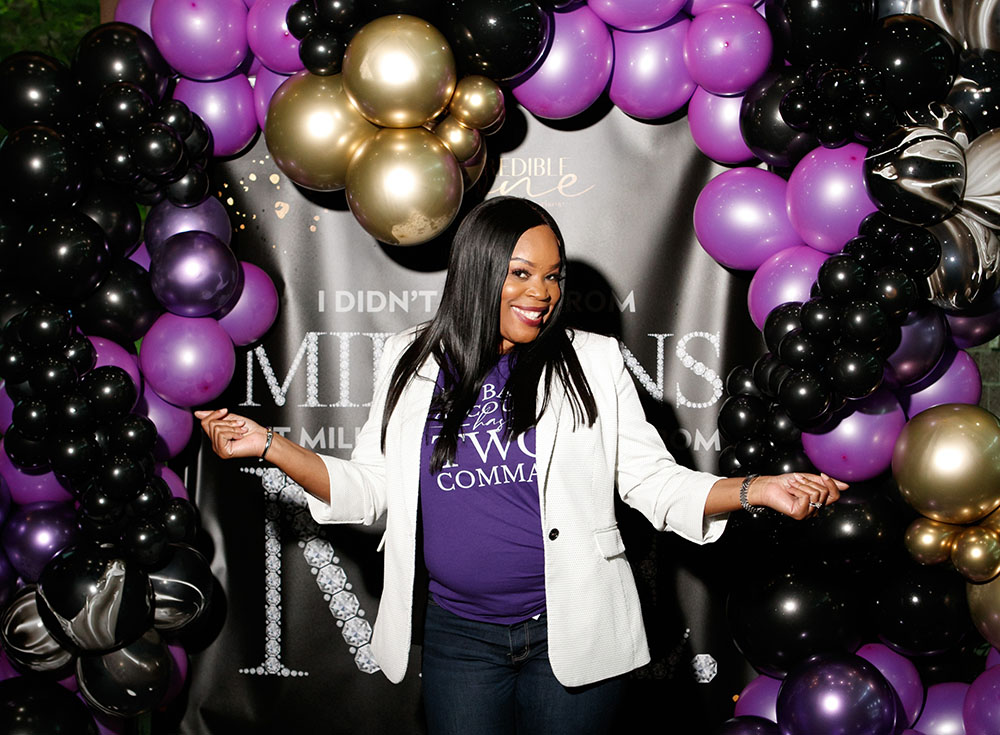 We can't wait to see you Nov. 30-Dec. 2, 2022 in beautiful Miami, FL!
Check out the next steps below…
We recommend arriving by 5pm Eastern on Tuesday, November 29th, so you can get situated and attend the pajama party in Darnyelle's suite.
JW Marriott Miami Turnberry Resort & Spa
19999 W Country Club Drive
Aventura, FL 33180
Enjoy our special group room rate of $289 per night if you book before November 6th.
Click here to reserve your room or call to book your room (305) 932-6200.
We have included some pre-work to complete before God Girls Making Millions, to help you get clarity on what you want out of this high-level retreat.
Please be sure to complete it before arriving. (CRG = Cumulative Revenue Goal)
Share with a friend (or 2!) that you're attending this luxurious retreat so that they can apply to join you.
While we don't have a "bring a friend" rate, we will have a special gift for you and your friend.
We want you to have an Incredible experience and that means keeping you safe and happy!
We are closely monitoring all government guidelines, regulations and advice and our policies and processes around this may change.
Attendees will need to produce a negative PCR test result within 24 hours of arriving at the mastermind. Please be prepared to submit your negative test results upon arriving.
Masks are required to keep all attendees safe. You may briefly lower your mask to eat or drink.
Space will be provided for attendees who prefer social distancing.
Please note that this policy may change based on new guidelines, mandates and laws.
Event Cancelation Policy:
All sales are final and no refunds will be granted, except the deposit if your application is not approved.  No refunds are offered for event tickets. Should unforeseen circumstances arise that make it impossible for you to join us in person at the event, you may receive a credit for your ticket against any of our future live events, or any one of our incredible home-study programs if you contact us by October 31, 2022, less a modest administration fee of $500. After November 1, 2022, you may receive a credit less a $1,500 event fee as expenses will have been made for your participation in the event. 
PLEASE NOTE: If you choose to no show the live event and not communicate prior to the start of the event that you will not be attending you forfeit any right to use any portion of your purchase toward future products or services. Alternatively, your primary ticket is transferable upon application approval, so you may allow a friend or colleague to attend in your place. If you are eligible for a credit, this credit must be used within 12 months. After 12 months, your credit will be forfeited in its entirety.
PAYMENT PLANS: A payment option may be offered to you as a courtesy. Scheduled payments are attempted on the due date per the agreement. Should payment processing be unsuccessful on the first attempt, IOE will attempt to process the scheduled payment every day until the payment is successful. Any payment declines not resolved in a 4-day time frame will incur a $50 collection fee. You are responsible for making all payments in your agreement of purchase whether you attend the program or not.
Every effort has been made to accurately represent our program and its potential. Any claims made of actual earnings or examples of actual results can be verified upon request. The testimonials and examples used are exceptional results, don't apply to the average purchaser and are not intended to represent or guarantee that anyone will achieve the same or similar results. Each individual's success depends on his or her background, dedication, desire to implement and motivation. As with any business endeavor, there is an inherent risk of loss of capital and there is no guarantee that you will earn any money.